Really design Ipod/Iphone dock. Open Mirror might be the alternative of  a swish Bang & Olufsen CD player with the sliding doors. Italian firm Digital Habits  designed Open Mirror,an oval mirror and custom iPhone/iPod dock with integrated speakers, motion-tracking controls and a mirror ideal to practice your lip-syncing skills in.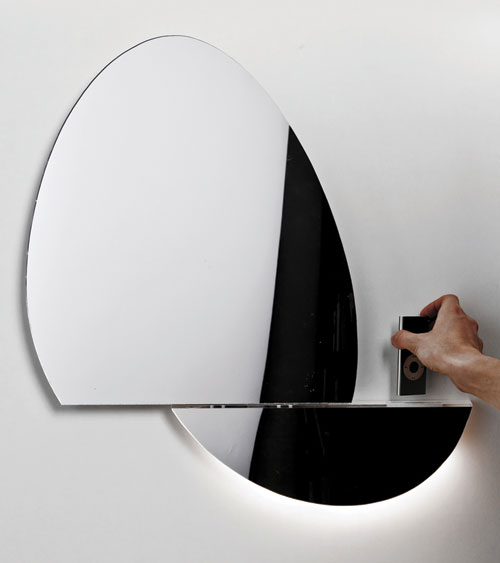 In the closed position the mirror is oval-shaped. Slide the mirror open to reveal a docking station for your iPhone or iPod to connect. Your various hand movements can control the volume, skip to the next song, or even pause the song you're on.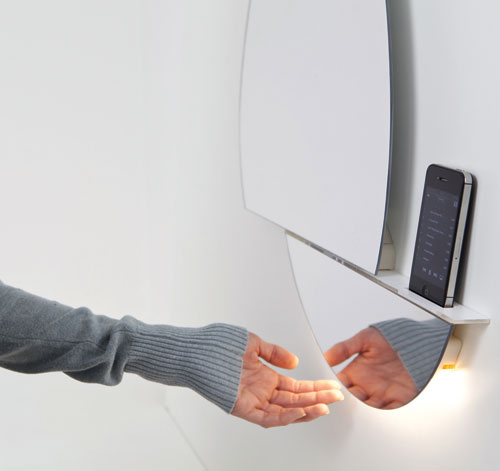 Digital Habits has released the design of the Open Mirror hardware under the open-source license, which means you can download the schematics and build the whole thing yourself. Alternatively, they're selling the various parts for you to piece it together, DIY-style, though you'll still need to buy the Arduino separately and flash it with the appropriate software.
http://www.digitalhabits.it/