Furniture designer Mitz Takahashi, born in Osaka and based Montreal, creates his signature collection of pieces using about 80% recycled wood and materials. Each piece has a mid-century feel with unique characteristics, often with a combination of beautiful woods.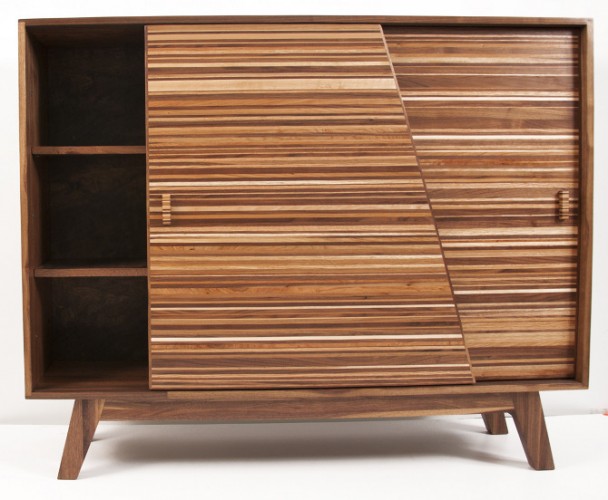 Working mainly on a commission basis, Takahashi crafts everything from bookshelves to guitar amps, and attempts to minimize even more waste by packing flat his designs when possible. His keen eye for harmoniously blending various types of wood keeps his furniture feeling cohesively pieced together, and the smooth finishes breathe new life into each design.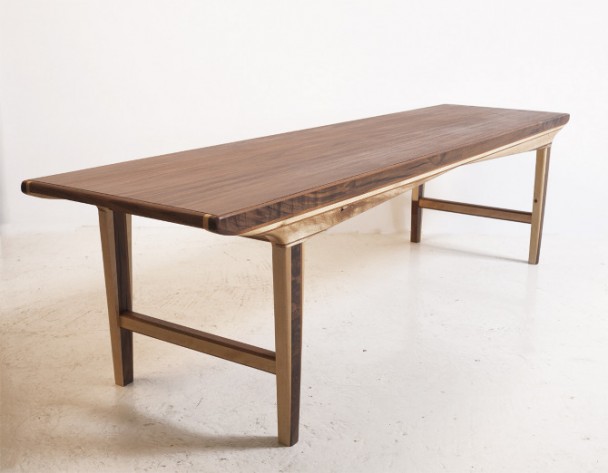 Takahashi's sustainable style isn't always serious. He recently created a small product line of humorous gifts like his "medieval assholes" coaster set, which showcases his ability to poke fun as well as his fine crafting skills.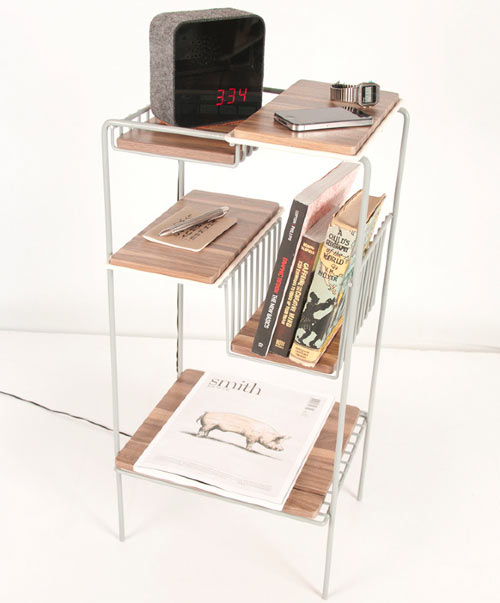 For more information on Takahashi and his inspired designs, check out his site or contact him directly for commissions or sales inquiries.
http://mitztakahashi.com/
twitter.com/mitztakahashi
www.facebook.com/mitz.takahashi