The renowned French designer Jean-Marie creates an affordable luggage line inspired by musical structure and rhythm.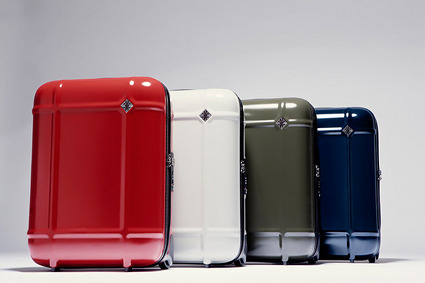 Founded back in 1946, FPM-Fabbrica Pelletterie Milano is a leather goods brand that has come back in recent years with new captivating projects, with the mission to work "in the name of movement". With the aim to connect with the world of design, the brand has released collaborations with worldwide renowned figures such as Stefano Giovannoni, Marc Sadler and Marcel Wanders. FPM's latest collaboration involves French archistar and designer Jean-Marie Massaud, also known for his previous works with B&B Italia, Axor Hansgrohe, Dior, Poltrana Frau , Foscarini, Lancômeand Renault .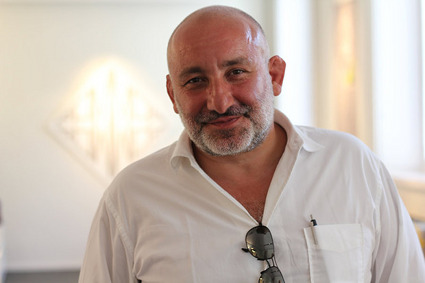 For FPM he has designed a collection of luggage called Globe, due for release in September 2012. The suitcases come in four sizes and are made of 100% pure polycarbonate. The shapes are a synthesis of function and aesthetics, where the technical solutions serve also as visual marks. We had the chance to meet Massaud for an exclusive interview and a preview of the Globe line.About the project Mr. Massaud says: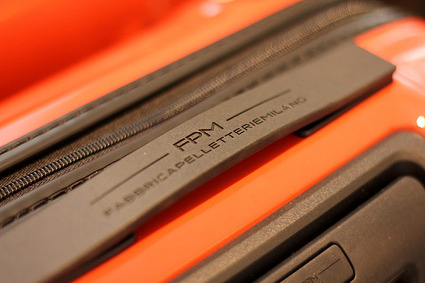 1. THE PROJECT:
"It's a collection of luggage for every kind of situation: it's lightweight, solid, resistant, efficient, high level in terms of quality and looks. We tried to reduce instead of adding elements, both functionally and visually. As a result it looks like the archetypal professional luggage for photography equipment and electronic devices, but redefined for common use. However, in order to enjoy it you don't need to carry complicated electronics or optical products. The shape is just a parallelepiped with smooth edges, with the addition of some ribs (two horizontal and two vertical) that give a bit of structure to the luggage."
2. THE CONCEPT:
"The request from FPM was to have no design, no fashion references, no special attention to fancy colors. That's why we chose a dark blue that is very close to black, a deep and intense khaki (to stay away from a strong military feel but to give a neat sense of efficiency), a red which recalls Chinese lacquer and a very light and warm grey. There's also a special edition in white, just because we like white.
FPM wanted to make an affordable product: it's the less expensive of the collection but not because we sacrificed on quality. For this same reason we also searched for a permanent basic item, meant to stay in the collection for a long time. It didn't have to look trendy or fashionable—on the contrary, the focus was a simple shape and a large volume, so that we could invest more in the study of details and mechanical fittings. We didn't want to have a simple basic article without allure or identity, but something meant to be long-lasting as a collection and—from the consumers' point of view—able to stand the patina of time."
"We have designed every single part of the suitcase in the constant quest of efficiency and lightness. We strengthened the structure of the wheels to protect and make them super strong with reinforced plastic and glass fiber. The zipper and the stitches are clearly visible to show how good they are. It's a strong piece of luggage—efficient and robust—and it has to look like it."
http://www.massaud.com
http://www.fabbricapelletteriemilano.com